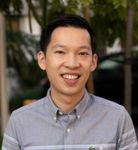 Chris Wong
Expertise
Content Writing, Esports, Indie Games, Business Development, Lead Generation, SaaS
Education
BA Degree from UCLA
Highlights
Hit Diamond in Teamfight Tactics and was Plat 1 in League of Legends
Experience
After completing his bachelor's degree at UCLA, Chris led gaming initiatives at a live-streaming tech company. He has also taken his passion and background in gaming to establish a gaming stealth startup to breathe new life into underrepresented areas in the industry. Chris also works in business development, utilizing content discovery as the driving force behind various digital and enterprise outcomes.
About Buff's Editorial Process
Buff's team of expert writers and editors is dedicated to delivering practical tips, gaming news and developments, and insights into gaming rewards. Professionals fact-check content to ensure that information is up to date and accurate. We only source content from reputable sites and research institutions and, where appropriate, cite it within our posts. Our content is rigorously reviewed and edited in accordance with our standards of excellence before it is published. Check out our editorial policy to learn more about our principles and procedures.