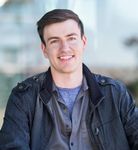 Tom Kosiec
Expertise
Gaming, Technology, Content Writing
Education
Bachelor of Arts in Journalism from the University of Wisconsin-Milwaukee
Highlights
His article was featured on VentureBeat and viewed 500+ times

Created workflow training content used by thousands of support agents

Produced over 40 blogs for BOCA
Experience
Tom is a versatile writer who fuses his background in content marketing and journalism with his passion for tech and video games to create high-quality content. He's published over 100 blog posts, as well as long-form articles, profile interviews, eBooks, and short-form social media posts for companies like VentureBeat, AgileOne, Instacart, and DoorDash.
About Buff's Editorial Process
Buff's team of expert writers and editors is dedicated to delivering practical tips, gaming news and developments, and insights into gaming rewards. Professionals fact-check content to ensure that information is up to date and accurate. We only source content from reputable sites and research institutions and, where appropriate, cite it within our posts. Our content is rigorously reviewed and edited in accordance with our standards of excellence before it is published. Check out our editorial policy to learn more about our principles and procedures.