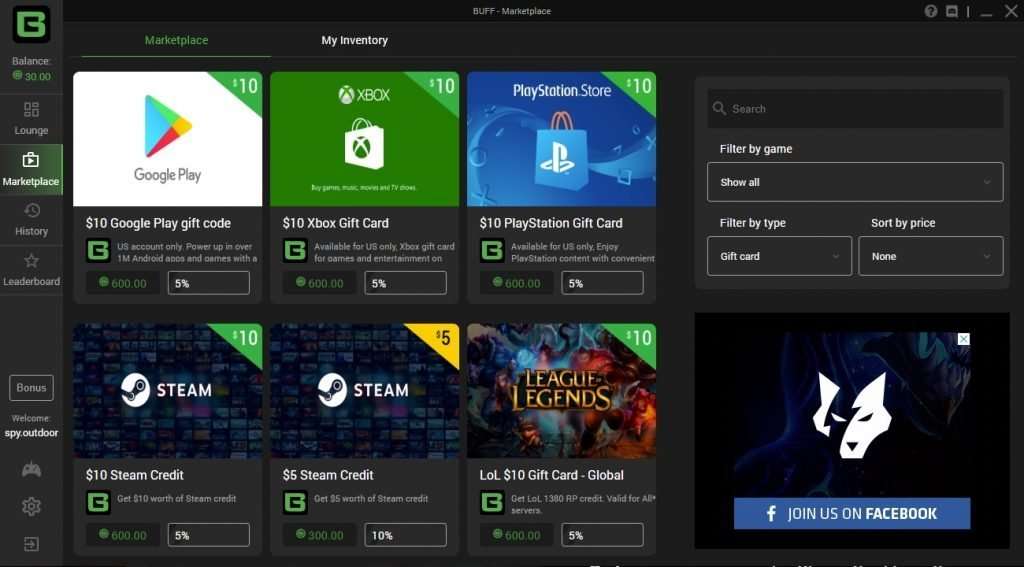 Play LoL
Earn

Buff points

Redeem

your winnings for valuable items!
Buff was created with a simple concept: loyalty programs for gamers to help you improve. Earn points as you play and exchange them for in-game items. Our unique app runs in the background making sure you do your best, play. Buff will keep accumulating your points for you until you are ready to redeem them. Not enough points? No sweat, just keep playing.
Must Check: Buff Your Game
Must Check: Early Access Back 4 Blood
Why just playing, when you can get more items for free?
Upgrade your swag and download Buff now
BUFF isn't endorsed by Riot Games and doesn't reflect the views or opinions of Riot Games or anyone officially involved in producing or managing League of Legends. League of Legends and Riot Games are trademarks or registered trademarks of Riot Games, Inc. League of Legends © Riot Games, Inc.