Is Buff Legal? All You Need to Know About Our Compliance

By

Remi Smith
Edited by

Joel Taylor
Fact-check by

Saguy Aizen
Updated July 17, 2023.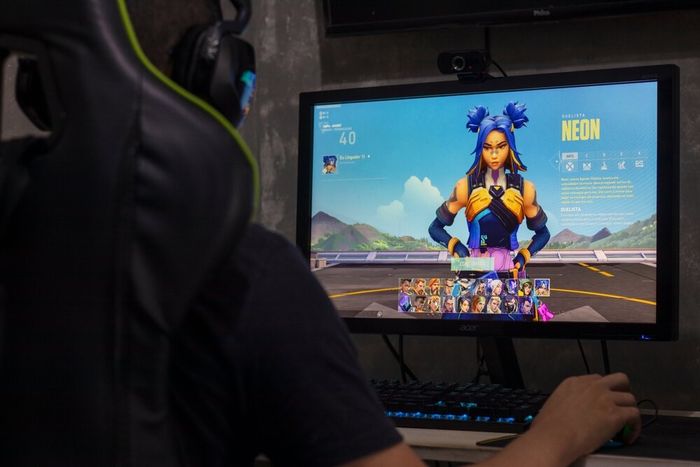 The promise of free things always brings up feelings of uncertainty since some things are just too good to be true. We know that what Buff offers as a platform borders on that feeling, and we're here to help clear that up so you'll know exactly how Buff works, how Buff makes money, and what you should know before deciding to install the app.
Buff's Business Model
Buff uses a freemium business model, which means it's legal and that anybody can use the basic version for free, but are encouraged to pay for a premium version that offers more features. Spotify is a great example of this, where you can listen to any official music for free, but you'll get an ad played to you every second song—paying for Spotify premium removes these ads and gets you extra features like listening along with your friends.
Buff uses this extremely popular model alongside a partnership with Overwolf to let users earn passive rewards for playing their favorite games. Let's break that down with a bit of Buff's history:
Founding Buff
Buff started in 2018 by its 3 founders who'd all had 10+ years experience in gaming, marketing, and software development. The initial plan was to develop a blockchain-based loyalty program for gamers who'd be rewarded with the platform's currency (Buff Points).
Partnership With Overwolf
Buff partnered with Overwolf, a trusted company that creates apps to integrate with games, which had 15 million active users at the time. This partnership would get them all the access to data from hundreds of games that Overwolf had already been a part of.
Buff Adopts the Freemium Model
Buff used this data to partner with big gaming platforms like Epic Games, Steam, and Origin to both provide them with useful data and create deals like skins and gift cards for users of the app in exchange for their earned Buff Points—the Freemium model.
Buff completely abandoned the blockchain model and pursued the freemium model instead. Traditional fundraising continued until the beta launch in 2019, where Buff app users were officially rewarded without any usage of cryptocurrencies.
Growth of Buff
By 2020, Buff grew to 50,000+ users, justifying the inevitable launch of Buff on mobile.
Today, Buff has partnered with many more companies like Amazon and Razer to provide a wider range of rewards—it has even been featured in major eSports events and grown to over 450,000 daily users.
» Find out how you can make Buff Points safely and easily
How Does Buff Make Money?
It's easy to understand why, given Buff's initial business model, there are loads of claims and controversy stating that Buff uses your device to mine cryptocurrencies, but this is not true! We declare unequivocally that the BUFF app has no malicious properties of any kind.
So, we did our tests and ran the app on our own devices, checking for malware or any dips in performance during heavy gameplay, and found no changes at all. So how do we make our money? Three different ways:
1. Monthly Paid Subscriptions
Similar to other freemium models, we offer 3 tiers of paid "premium subscriptions," each with extra features that aren't available to a regular "free" user. These features include:
Loads of free Buff Points

Extra challenges

Crazy discounts

Limited items

Premium raffles
» Still not sure how Buff Points work? Read our guide to help you understand.
2. Paid Advertisements
Another way Buff makes some revenue is through ad services. There are a few ways that Buff presents you with ads, but none are intrusive. You'll get presented with the occasional pop-up ad when you receive Buff Points; otherwise, you'll find ads on the app's home page. You can also choose to watch ads for extra Buff Points.
3. Partnerships With Game Publishers
Buff is partnered with huge companies such as Steam, Amazon, Epic Games, Apple, and Microsoft. These companies use the game and ad data from Buff's users in exchange for rewards and discounted gift cards that become available in the marketplace for Buff users to claim.
What to Know About the Terms of Use
Sadly, there are some restrictions to Buff's service, and we've listed the most notable for your convenience:
Buff users must be both 18+ years of age and of legal age in their particular jurisdiction (you may have a guardian's permission if you're younger).

You have to claim rewards with buff points within your jurisdiction (if you live outside the US, you cannot claim US-only rewards). Failing to do so can lead to a ban or having all your Points revoked.

You must have Overwolf installed to use the app, and you have to agree to

Overwolf's terms of services

as well.

You have to use your own account at all times and you cannot log into another person's account with their details.
What Are You Waiting For?
Buff turned out to be something even better than it was planned to be, and users really can get rewarded for doing what we've already been doing: playing games and having fun. It's an added bonus that it incentivizes us to play those games more and strive to get better.
Is it worth it? We think so, but we'll let you decide. Get Buff today.