Are Buff Points Legit? Here's What Ranked Gamers Have to Say

By

Chris Wong
Edited by

Joel Taylor
Updated July 17, 2023.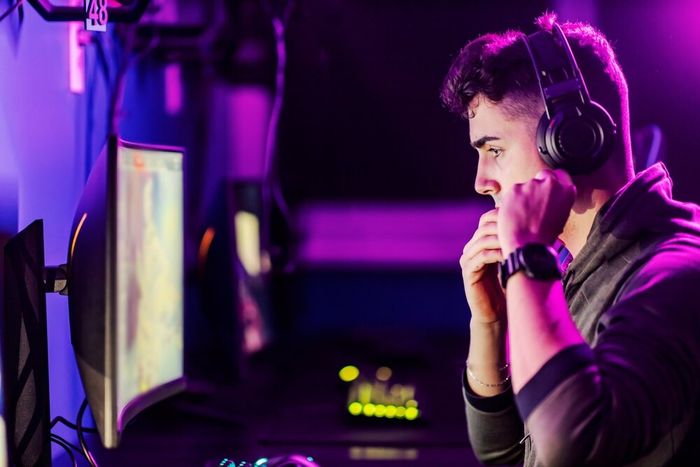 Decades ago, playing games was considered by many to be a waste of time. Now, players are using services like Buff to use the time spent enjoying games to earn real-life rewards.
Buff is a blockchain-based loyalty program made for gamers by gamers, where all you have to do to get rewarded is simply play the games you love. Think it's too good to be true? Years ago, you may have been right, but we'll show you how Buff made that a reality.
What Are Buff Points?
Buff Points are the form of currency you earn as part of our loyalty program for playing the games you love. All you need to do is be logged into your Buff account while playing any of the games we support (like CS:GO, League of Legends, Apex Legends, and many more).
What Can You Do With Buff Points?
After racking up a decent amount, you can take your hard-earned Buff Points into the marketplace to exchange them for real-life rewards.
Buff Points can be redeemed for a number of things, such as the following:
Gift cards (Amazon, Steam, and Xbox, for example)

Game keys

Gaming hardware

Merchandise
You can even redeem your points for in-game enhancements like skins and in-game currencies for Apex Legends and League of Legends.
If you are not a fan of any of these rewards, you are able to redeem Buff Points for cash. But do keep in mind, that cash redemptions are via PayPal only.
Are Buff Points Legit & Safe?
During the rise of gaming's popularity, malicious people and companies have tried to scam gamers by preying on their passion and love for games. This is why we have emphasized transparency in how we operate and developed a strong reputation for satisfaction from users in what we do. Buff has established itself as a prominent gaming network with its own reward system, coin economy, and marketplace used by some of the most well-known names in gaming, like Professor Akali, a professional League of Legends player.
We wanted to eliminate worries and ensure safety for users of Buff, so we built our app by partnering with Overwolf, the world's best in-game creation platform responsible for paying out $29M to the gaming community in 2021. And to make sure we really get our point across, Buff sponsors NRG, one of the biggest names in esports.
» Discover safe and easy ways to earn Buff Points 
How to Earn Buff Points
There's a whole lot more than just one way to start earning your Buff Points, so to make it easy, here's a list of your point-earning arsenal:
Earn Buff Points Through Gameplay
Firstly, download the Buff app and create an account. Moving forward, all you have to do is be logged in and let Buff run in the background while you play your favorite games.
Complete Challenges
Buff offers many in-game challenges specific to the game you've chosen to play.
You can check out what challenges are available by going to the Challenges tab in the Buff app, as shown below, and selecting the game you want to earn rewards for. While running, Buff will track your progress for challenges as you complete tasks in-game. Once you complete your challenges, you can claim your reward from the Buff app!
Participate in Raffles
See what raffles are available by clicking on the Raffles panel in the Home tab of your Buff app. Get a raffle ticket by spending your Buff Points (keep in mind that some raffles are exclusive to Buff Premium users) and praying to RNGesus to be the winner. Raffle rewards vary from raffle to raffle, but expect to earn Buff Points or even gift cards for your favorite games.
Invite Friends to Play
Invite your friends to install Buff and earn alongside you by sending them your personal referral code. Once they earn their first 30 Buff Points from gameplay (not including challenges or other bonuses), you'll receive 30 Buff Points as well.
There's no cap on the number of friends you can invite, so hit up the whole guild!
Spin the Wheel
Spin the Buff Wheel in the Buff app to earn some extra Points, guaranteed every spin. You get a free spin every 12 hours and a golden opportunity once a day to earn big!
Get Buff Premium
Maximize your earnings with Buff Premium. As a Premium user, you'll get access to some exclusive opportunities to earn, and all point earnings are boosted by 50%!
Earn Points for Free Today!
Times are changing. Gaming grows more mainstream every passing day, and Buff is staying ahead of the curve to reward you for taking part in the enjoyment. Be sure to take the time to explore Buff and stay on top of the expanding ways to earn and get rewarded!