League of Legends eSports Stream Drops: How to Earn Rewards

By

Remi Smith
Edited by

Joel Taylor
Updated July 17, 2023.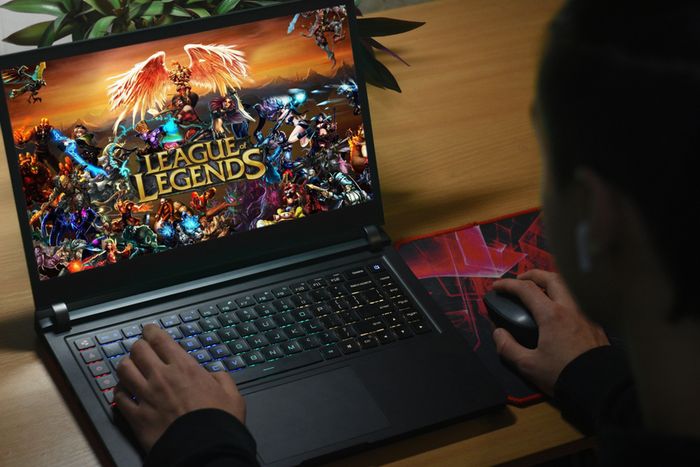 If you've spent any time playing a free-to-play game like League of Legends, you'll already know that people love to personalize their characters and accounts to suit them better and to show off to friends. In most cases, getting skins and cosmetics costs real money, but now there's a way for anyone to get awesome exclusive cosmetics for free: stream drops.
Read on to learn how to do this in the simplest way possible.
League of Legend Drops Explained
Stream drops are usually cosmetic items like in-game skins that can only be redeemed by watching official streams that are "drop-enabled". The concept is pretty simple: hop into an official drop-enabled live stream, watch enough of the stream, and you'll get an opportunity to get an item drop for your game. It's a great way for game devs to promote their content while rewarding their viewers.
Usually, streams that are drop-enabled are promoting new game content, events, or popular streamers. League of Legends drops usually happen during major tournaments, like Worlds 2022.
How League of Legends Drops Occur
When you're logged into lolesports.com (RIOT's dedicated streaming platform for LoL), much like other streaming platforms, there's a random chance for you to earn a drop while watching live matches, but you'll also earn drops at key moments of live tournaments. According to RIOTs FAQ page:
You'll always get a drop after a pentakill

You may get a drop on every triple kill or quadrakills

Opening and closing ceremonies sometimes feature drops for everyone

There's a high chance for RIOT to hand out drops at the first game of each stage (Play-ins, Group Stage, Quarterfinals, Semifinals, and Finals)
What to Expect Out of a League of Legends Drop
Your stream drop will include a random drop card of different rarities (Epic, Legendary, Mythic, or Ultimate), what you earned, and how to receive it. There are many different potential rewards that change over time, depending on the rarity of the card, including:
Skin Shards

Skin Codes

Ward Skins

Tacticians

Chromas

Prestige Points

Icons

Hextech chests and keys

Clash Tickets

Merch
During special events and major tournaments, you'll also have a chance to earn limited-time Reward Capsules that contain exclusive rewards for that event. For example, the 2022 Worlds Rewards Capsule contained one of the following:
One of the Worlds-exclusive icons or emotes for 2022 (excluding team logos)

One 2022 Esports Capsule

One Hextech chest & key
RIOT was nice enough to let anyone disenchant any duplicates you might have into orange essence, which can be used for unlocking skins in your hextech crafting!
» Learn more about League of Legends
How to Earn League of Legends Drops
1. Sign Into

lolesports.com

With Your Riot Games Account
Head over to the site and hit the rewards tab, then just hit the "login & start earning" button and sign into the account you'd like to receive your rewards on - the one you play your League of Legends on.
2. Enable Drops and Rewards
Once you've signed in, if you're seeing your account name on the rewards page of the site with some stats and an option to opt-out of rewards, then you're already ready to start earning some sweet loot. If not, you're probably seeing the reward page with a button that says "Start Earning." Click it to enable drops, then you're ready to hop into a stream!
» Discover 7 of the best free esports to play to make money 
3. Watch Designated Riot Games Live Streams
You'll have to be watching a live stream for at least 5 minutes to be eligible for drops each time—and yes, they have to be live. Sadly, you won't be earning any rewards by watching previous streams (or VODs.)
Keep in mind that you'll only be getting the drops mentioned in this post on RIOT Games' lolesports.com. While Twitch does involve drops, there's no guarantee that you'll be getting drops for LoL. It's a good idea for you to do research before visiting a 3rd-party site that promises drops, as some of these sites are malicious.
» Want to earn free rewards for playing LoL? Learn about how Buff works and download it today
What to Do if You See a Drop While Streaming LoL
So, by now, you might be signed in with drops enabled, and you're watching a live stream tournament waiting in suspense for your first juicy drop card. Here's what to expect and what to do when it arrives:
Click on the Notification That Appears on the Screen
On the right-hand side of the stream, a notification should pop up telling you you've received a drop. You'll be able to interact with it to receive your drop card!
Review the Instructions on How to Get Your Rewards
Depending on the type and rarity of the reward, your drop card will tell you how to activate your reward—or, in the case of merch, how to get RIOT to ship you your reward. In most cases, though, your reward will automatically get sent straight to your in-game collection within 24 hours.
Check out all your drops and a recap of how to activate them by visiting the rewards tab of the site.
And just in case you're worried about missing the notification for your drop card, RIOT automatically sends all your drops to your rewards page, so make sure to check it out!
» Confused about how to use your Buff Points? Read our guide
Conclusion
Getting sweet skins ad cosmetic items for free is always great, and RIOT have made it really easy to claim them in exchange for watching some live content, so even if you come for the skins, there's a good chance to leave with an experience. Maybe you'll learn something new about the game, or find a new favorite team to support—either way, it sounds like a win-win to me!
» Looking for other great esports titles? Take a look at the esports games with the highest prize pools