Dota 2 Account Boosting: What It Is & Why You Need to Avoid It

By

Remi Smith

Reviewed by

Korana Braun
Updated July 25, 2023.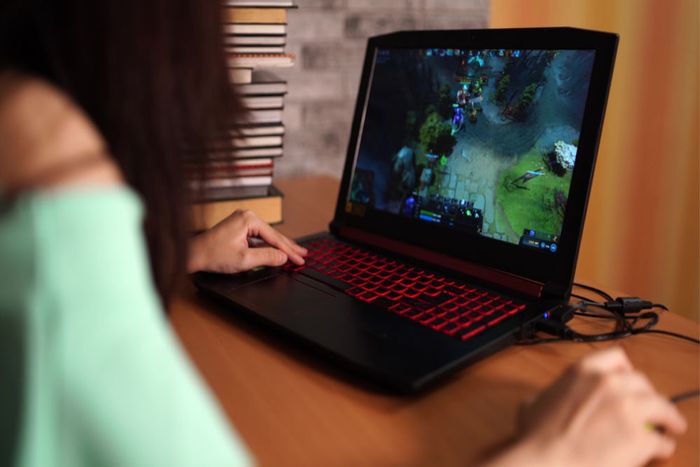 Every so often, taking a shortcut can mean gaining an unfair advantage over other people, and in the case of Dota 2 account boosting, it means causing negative impacts on your team play and the quality of your games.
» Learn how to sell your Dota 2 skins on Steam
Account Boosting
There's no dodging the fact that learning and mastering Dota 2 and climbing the ranks in the MOBA takes a long, long time. Like in many other online competitive games, Valve has a simple rating system to measure your potential rank amongst thousands of other players called MMR (matchmaking rating).
So far, there are 8 ranks in total, and every rank is split into 5 tiers. Players will earn a badge when reaching these tiers as they earn enough MMR, and can display and show off these badges publicly. Here's a breakdown of how much MMR is needed per rank:
Herald

0 - 616 MMR

Guardian

770 - 1,386 MMR

Crusader

1,540 - 2,156 MMR

Archon

2,310 - 2,926 MMR

Legend

3,080 - 3,696 MMR

Ancient

3,850 - 4,466 MMR

Divine

4,620 - 5,420 MMR

Immortal

5420+ MMR
Your rank represents how good you are at Dota 2 and the respective badges you own show other people you are a skilled player. However, some players aren't quite happy with where they're placed and are too tempted by a cheeky (and bannable) tactic called account boosting. This allows them to climb through the tiers to higher ranks without actually earning those placements through the effort that's required to get there.
Account boosting isn't legal in Dota 2 and violates the terms of service you agree to when you play the game for the first time. Unfortunately, that doesn't stop loads of websites from advertising account boosting, and thousands of pros who are willing to boost low-ranked accounts for a certain price.
How It Works
Essentially, a player who has a low rank, or one who isn't happy with their current rank, will give their account over to another person or bot, who will then climb through ranks on their behalf.
There are a few methods to boost accounts and all of them are frowned upon.
Getting a friend or pro rank up for you:

This seems to be tempting enough that people are willing to pay pros to play on their accounts and soar through the ranks.

Smurfing:

Even more tempting than getting your rank boosted by a pro, is

being

the pro getting paid to cheat the system by boosting accounts.

Using a bot:

Players who have been previously reported are moved to low-priority queues—and some 'hire' a bot to take their account out of low-priority lobbies.
Implications on Game Play
There's a reason Valve is trying to stomp on this behavior—not only is it unfair to players who climb legitimately, but it also causes huge balancing issues for many players' matches, and often for many matches too.
Imagine you get a teamie who's been boosted all the way from Guardian to where you are in Ancient and has no idea how to play the game properly. That player would be a liability to the team and would continue to weigh down his teammates.
Though the idea of quickly excelling to a high rank and slipping past all the trouble of grinding seems like an exciting idea to some, it really ruins the game for those players who have genuine intentions and are there to play fairly.
Players who have their account boosted also tend to skip past essential lessons about the game that are learned by climbing through the ranks at a regular pace.
Consequences of Account Boosting in Dota 2
If the idea of ruining the game for themselves and other players doesn't sway cheeky gamers from account boosting in Dota 2, Valve has some lovely measures in place.
Dota 2 has in-game bans for offenses like toxic behavior and leaving matches early, and depending on how often you earn these bans, they can stack up from 10 min to 6 months—but account boosting incurs much bigger wrath from Valve: the VAC ban, a year-long ban.
Final Words
It's definitely not worth it to go through the incredible risk of having a VAC ban just to have your account boosted by a pro you had to pay. On top of that, you're just going to suffer each ranked game you play because you're not where you're supposed to be. There's a reason Valve made account boosting illegal, so be a team player and stay on your own account.
While you're sweating it out while climbing the ranks in Dota 2, why not have Buff open in the background to earn some sweet free rewards?