5 Pro Tips For Making Money With Fortnite

By

Remi Smith
Edited by

Joel Taylor
Updated July 17, 2023.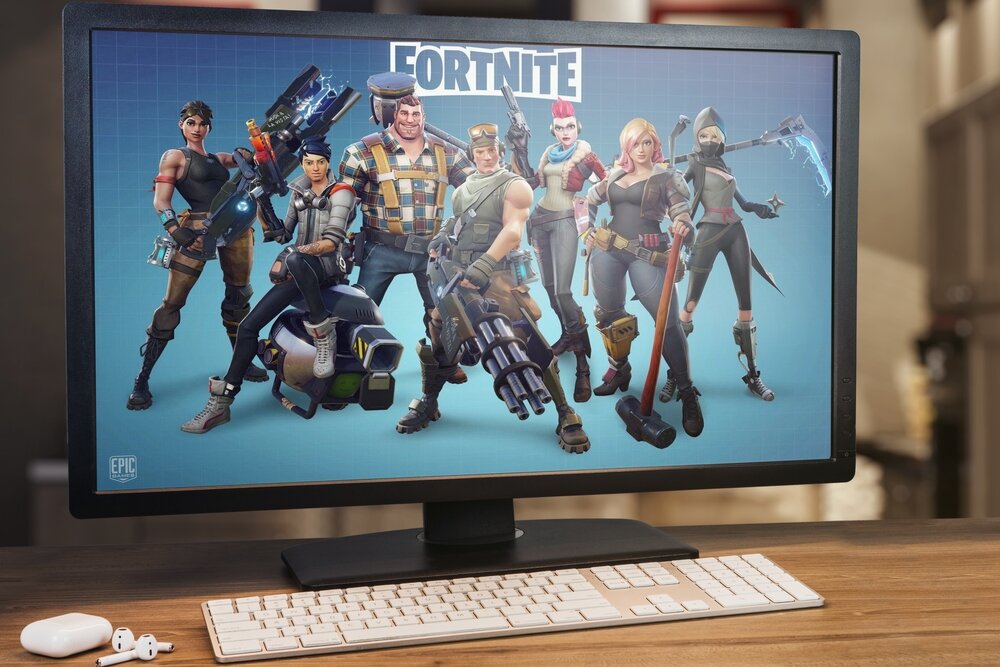 Fortnite had more than 25 million daily players during 2021, and some of those players make full livings entirely off of playing Fortnite. Today, there are up to 4 million people that are playing at any given time on servers around the world, so it's fair to say the game is super popular. With all of its popularity, Fortnite has loads of opportunities for players to earn money by getting involved in the game, so it might just be the right time to pick up an extra income if you think you've got what it takes.
With that said, here are 5 ways that Fortnite players can make money off of one of the world's most-played games.
Tip 1: Compete in eSports Tournaments
Fortnite's been out for over five years now, so there's no shortage of players who feel like they dominate the opposition and have really come to master the mechanics that the game has to offer. If this sounds like you, maybe participating in eSports tournaments might be a great way to make that raw skill work for you and turn it into some sweet income. Not fond of being part of a team? Well, there are also solo-division tournaments for players who don't need a team to prove they're the best. Either way, the prize pools for many of these big tournaments are huge, and some players have already earned millions of dollars from Fortnite eSports competitions alone.
You can typically get started by approaching professional teams or grabbing your own buddies and heading over to the Epic games' official Fortnite Competitive page, where anyone can sign up to compete in upcoming tournaments.
» Skilled in other games as well? Take a look at the games with the highest eSports prize pools
Tip 2: Livestream Your Gameplay
Streaming has become a massive source of entertainment around the world. For some, it's been lucrative enough to bring fame and fortune.
The benefit of streaming your gameplay online is that you don't necessarily have to be good at the game you're playing—you just have to be entertaining. As long as you find an audience who likes you on your preferred streaming platform (Twitch, YouTube, Facebook Gaming, etc.) you'll be far more likely to earn a consistent flow of income from fan donations, subs to your channel, ad revenue, and potentially even sponsorships.
The hard part is finding a unique way to present your content and gameplay that makes people stick around to watch you, instead of going over to the next guy streaming the same game.
Tip 3: Consider Fortnite Coaching
Strategy can be just as important as skill, and sometimes playing smart can let you cheese opponents who've spent hours perfecting their game. If you're that gamer who looks at all the details, patch notes, and updates and comes up with crazy strats to get an advantage over your opponents, then maybe coaching other players is for you.
Getting started with coaching doesn't take much effort. Places like Fiverr make freelance opportunities pretty easy to come by and allow you to charge your own rates per hour or session. With eSports becoming more normalized, many high schools and universities adopt eSports titles and compete against each other, so coaches are becoming more and more relevant in the gaming world.
Tip 4: Qualify for the Epic Games Support-a-Creator Program
This one's for the creators. If you've got talent in capturing moments or creating content for your favorite Epic games, you could consider working towards qualifying for Epic's Support-a-Creator program. Epic Games believes strongly in the support from communities built on content creation, so the program rewards creators whenever their followers make purchases in-game.
Epic Games' affiliate page explains how the whole process works. There are a few pre-requisites you'll need in order to be eligible for the program:
You've got a following of 1000+ on your social media platform (YouTube, Twitch, Instagram, Facebook, Twitter, and VK)

You create content for Fortnite, Rocket League, or other EPIC game titles

You are 18 years of age or older—there's also an under-18 application that requires supervision

You must have a Hyperwallet account so that Epic can pay you
Tip 5: Get into eSports Betting
Here's a method that doesn't even require you to be good at Fortnite or charismatic enough to stream or produce content—all you need is some wisdom, a dash of luck, and to be at least 18 years old (depending on where you're from). eSports betting goes back further than you might expect, back in the arcade age starting with Asteroids and Invaders in the 70s.
Betting, along with other types of gambling, is addictive and should only be done if you know what you're doing. You should make sure you are of legal gambling age in your jurisdiction, and that you are financially sound before making the decision to place a bet on any online sports matches.
Conclusion
Whether you're an absolute pro at Fortnite, or you've never touched the game yourself, there are ways you can make the popularity of this world-famous game work for you. Aside from actual money, there are many ways you can earn rewards from playing Fortnite, such as installing Buff.
» Learn the ins and outs of Buff: how Buff works and how to earn Buff points