The Best Ways to Get RP in League of Legends

By

Remi Smith

Reviewed by

Petar Milenkovic
Published September 5, 2023.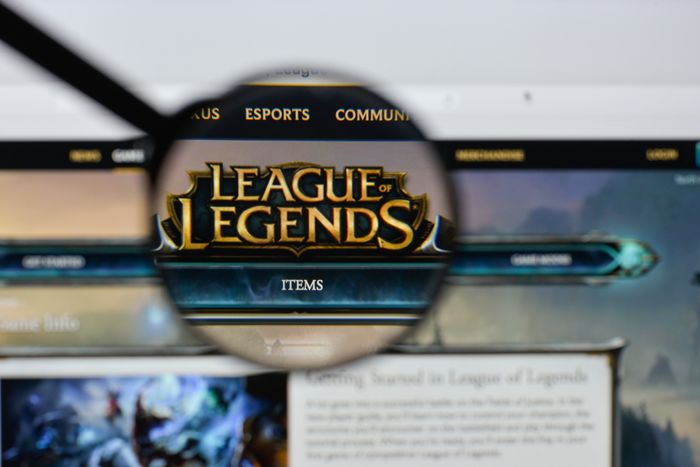 If you're itching to deck out your champions in jaw-dropping skins, wield unique emotes, and stand out on the rift like a true legend of the league, then you're in for a treat.
In this guide, we'll go over some of the easiest and most popular ways to get your hands on the currency that gives you quick and easy access to the most desired things in LoL. RP isn't just about currency; it's your ticket to elevating your League of Legends journey to new heights.
The Cost of Purchasing RP
The most straightforward way to acquire RP is by purchasing it directly through the in-game store using real-world currency. Depending on where you are from, prices will vary for the cost of RP, with Britain having the most expensive options with the Pound.
Don't let that put you off purchasing RP though, as there are some sweet workarounds to let you purchase RP cheaper! In some cases, you can get double the RP this way for spending the same amount. Here's how to do it:
1. Turn on your VPN
2. Create a new account where conversion rate is cheaper (Turkey is a favorite option)
3. Purchase RP
4. Merge the new account with your main EU/US account OR send over skins and RP to your main account
If you're wondering how much RP costs in every region, the League of Legends Wiki has a page detailing all of the conversion rates.
» These are the top 6 rarest skins in LoL of all time
Hextech Crafting and Loot
League of Legends features a crafting system that allows players to earn loot through gameplay. This loot can include Hextech Chests and Keys, which can be used to unlock various rewards, including champion shards, skin shards, and even permanent skins. Sometimes Chests contain Orange Essence too, which is Riot's answer to "free" RP. By gathering the free currency from opening chests and salvaging spare skin shards and eternal shards, players can also use orange essence to upgrade skin shards into permanent skins.
As all free things go, there are some downsides to the whole Orange Essence crafting mechanic - you can't just pick any skin to unlock Good skin shards don't come too often, and when they do it's always a tricky decision to either save up for that new skin shard or to salvage it for orange essence for the other skin shard you were saving for. Luckily for all of us, Riot has made events and missions that often provide players with opportunities to earn chests, keys, and other valuable loot.
Participating in Surveys and Promotions
Riot Games occasionally partners with survey platforms and promotional campaigns. These campaigns sometimes provide players with opportunities to earn small amounts of RP by participating in surveys or engaging with certain promotions. Keep an eye on official announcements and social media channels like X (Twitter) for these types of opportunities.
There are also third-party platforms like SurveyMonkey that offer the opportunity for almost anyone to participate in online surveys in exchange for rewards such as gift cards and vouchers. Gamers in the League community, including both you and me, can easily visit these platforms during our free time. By answering a handful of brief questions online, we can secure a Riot Gift card. This card can then be used in-game to obtain RP, adding a touch of convenience to our RP collection.
» Here's how to earn rewards through LoL eSports Stream drops
Open Prime Capsules
(note: I know it's not the original title, spoke to Joel and he agreed we should switch it to prime gaming...)
Prime Capsules are your true gateway to an enhanced League of Legends experience, offering an array of exclusive rewards that take your gameplay to the next level. At the heart of these capsules is the coveted Riot Points (RP), providing you with the in-game currency needed to unlock your favorite skins or unlock champions faster. Prime Capsules aren't just about getting RP; they're a comprehensive package that empowers you to personalize your champions, level up faster, and get exclusive content- all for a much cheaper price than paying RP for everything the capsule contains.
In every month's Prime capsule you'll receive:
200 Orange Essence

Guaranteed Epic Mystery Skin Permanent

Mystery Ward Skin

Champion Permanent

Series 1 Eternals Shards (x2)

30-Day XP Boost:

Champion Shards (x4)
» Find out what Mythic skins are and how to buy them
Download Buff for Free
Buff is a gamer loyalty app that players can install to earn gift cards for their favorite games or sites. The trusted program works with Overwolf to gather your in-game stats while you're playing. Then they compile and sell those useful statistics to companies like Riot, Epic Games, or Steam, in exchange for gift cards that users can claim when they've earned enough points.
Luckily, earning points is the easiest: All players have to do is have Buff open in the background while you're playing any of your games and you'll passively get points to spend on your next Riot gift card!
Free RP - Your Way
By diving into the multiple different ways to snag RP – like getting in on cool promos, snagging those awesome Prime Capsules, and just making savvy choices – you're basically leveling up your League of Legends game with a whole bunch of new stuff to play with. Your journey in the game is about to get a whole lot more exciting!
» Learn how to get and open Masterwork Chests for free