Apex Legends Coins: Get Them and Elevate Your Gameplay

By

Remi Smith

Reviewed by

Petar Milenkovic
Published September 6, 2023.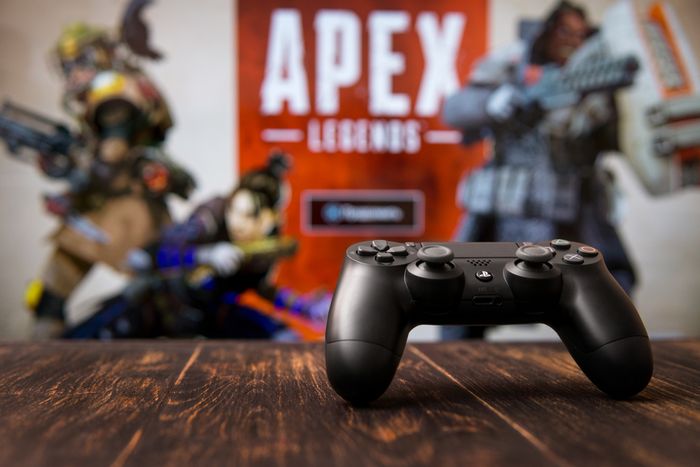 Ready to have a steady stream of Apex Coins to purchase the things you want in Apex Legends? Whether you're gunning for the latest Battle Pass, a slick new skin, or just want to deck out your favorite legend, we've got the lowdown on all the awesome ways to stack up those shiny coins. From mastering the game's challenges to unlocking sweet rewards, let's gear up and explore how you can snag those Apex Coins like a pro.
The Cost of Purchasing Apex Coins
When it comes to securing Apex Coins, the simplest path lies in purchasing them directly. With a variety of bundle sizes available, you can effortlessly stock up on the in-game currency you need to unlock the latest skins, grab Battle Passes, and more. The best part? Regional pricing adjustments ensure that players from all corners of the globe can snag their desired coin bundles at pretty much the same price. It's a straightforward way to level up your Apex Legends experience without any hassle. Here is a table showing the current costs of each of the Apex Coins bundles in both Dollars and Euros.
| | | |
| --- | --- | --- |
| 1000 Coins | $9.99 | €9.99 |
| 2000 (+150 bonus) Coins | $19.99 | €19.99 |
| 4000 (+350 bonus) Coins | $39.99 | €39.99 |
| 6,000 (+700 bonus) coins | $59.99 | €59.99 |
| 10,000 (+1500 bonus) coins | $99.99 | €99.99 |
» Find out if it's possible to refund your Apex Coins
Complete Seasonal Battle Passes
Here's a well-known little tip about Apex Legends Battle Passes – they're not just about the thrill of the game and the rewards. They're also a clever way to gather up some precious Apex Coins. As you navigate the tiers and tackle challenges, you'll earn enough coins to cover the cost of the next Battle Pass, ensuring your adventures never stop. And that's not all – you've got the chance to grab an extra 300 coins along the way, giving you the freedom to splurge on other in-game goodies.
It's all about leveling up your Apex experience, one Battle Pass at a time! We're in season 18 right now, and if you were one of the OG players who's completed every Battlepass since season 1, you'd have earned around 5400 extra coins to spend on goodies... That's like 50 bucks worth of Apex coins for free!
» Here's how to get the Battle Pass without spending $$$
Get Prime Gaming
Thanks to the visionary Jeff Bezos, the mastermind behind Amazon, players now have the incredible opportunity to snag fantastic loot across various games, including Apex Legends. Prime drops serve as your ultimate gateway to an aesthetically elevated Apex Legends experience, delivering an assortment of exclusive rewards that catapult your gameplay to greater heights. At the core of these capsules lies the coveted Apex Coins, providing you with the in-game currency necessary to unlock your desired skins and bundles swiftly.
But Prime drops aren't solely about Apex Coins; they're an all-inclusive package that empowers you to personalize your legends, accelerate your leveling, and gain access to exclusive content – all at a significantly lower cost than purchasing individual items using Apex Coins. We sadly haven't seen a drop for Apex in a while, so let's hope the next one is a big one!
» Heard of Heilroom Shards? Find out what they are and how to get them
Complete Surveys
To get a stream of Apex Coins in Apex Legends, we must look for opportunities that await us outside of the Apex world. Just as in other gaming communities, platforms like SurveyMonkey provide a chance for players like you and me to engage in online surveys and reap rewards like gift cards and vouchers.
Whether you're diving into the Frontier solo or forming squads, taking a moment to answer some quick online questions can earn you gift cards. These cards can then be redeemed in-game for Apex Coins, offering a seamless boost to your in-game currency collection.
» Here's how to get Legend Tokens without spending $$$
Download Buff for Free
Ever heard of Buff? It's like your gamer buddy who hooks you up with some awesome perks! This loyalty app is all about treating you to gift cards for your favorite games or platforms. Teaming up with Overwolf, Buff grabs your in-game stats while you're in the gaming groove. These cool stats then get bundled up and shared with big names like EA, Riot, Epic Games, and Steam.
And here's the icing on the cake – you collect points just by having Buff chill in the background while you're gaming. When you've racked up enough points, you can swap them for sweet Apex Legends gift cards!
Free Coins are Possible
And there you have it, fellow Legends – a treasure trove of ways to stack up those precious Apex Coins in Apex Legends. Whether you're diving into Prime Gaming goodies, conquering Battle Pass milestones, or sharing your opinions through surveys, the path to boosting your in-game currency is wide open.
It's all about finding the methods that suit your style and preferences. So, go ahead, flex those strategies, embrace those opportunities, and watch your stash of Apex Coins grow. Your journey on the Frontier is about to get even more rewarding, one coin at a time. Good luck out there!
» Wondering about the Daily Shop in Apex? This is how it works