7 Best Twitch Games to Stream in 2024 to Make Money Fast

By

Remi Smith

Edited by

Korana Braun
Updated November 16, 2023.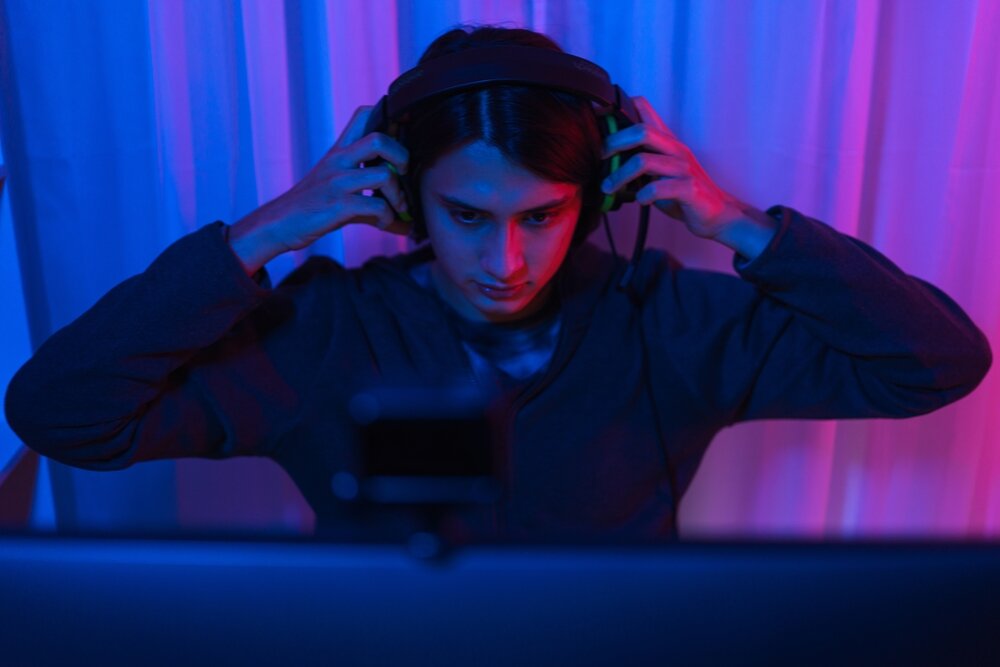 Disclaimer: we can't promise you the results, your earnings are based on what streaming platform you use and how well you market yourself and entertain people during your streams.
Streaming games on Twitch opens up a lot of opportunities to make some money while doing what you love—playing your favorite games. If you are considering streaming your games to an audience for some income, here are some of the most popular games to stream on Twitch to make some revenue.
» Want to see how pros do it? Check out 7 most streamed games to watch on Twitch
(Link to blog: 7 Most Streamed Games to Watch on Twitch )
1. Fortnite
As one of the most popular games of 2022, Fortnite is great for making some extra income. Boasting a huge 250 million average monthly players for the year, so far, the third-person-shooter game has broken records for its popularity. It's a free-to-play, family-friendly game that has some PvP and PvE game modes that are often the topic of conversation in school playgrounds and big streaming services.
Fortnite's game-play popularity certainly influenced how popular it became on Twitch. In 2020 more than 1 billion hours were collectively watched on Twitch alone, with more than 120 000 average viewers.
Fortnite had a massive peak in online streaming in 2018, then peaked again in 2020, and although the game has seen a steady decrease in popularity since then, it still reigns as one of the most popular games to stream on Twitch.
» Use Buff while playing Fortnite to earn free rewards
2. Grand Theft Auto V
GTA V has been released a total of 4 times across different platforms with various changes to graphics and gameplay on the newer releases. GTA V is a chaotic open-world game where you play as 1 of 3 characters in a grippingly dramatic storyline that involves love, guns, drugs, theft, and pretty much any other criminal activity.
GTA V comes to life when you join part of the role-playing community in the modding world with the FiveM mod or its counterpart, where you live your character's life for them. In GTA RP, you might find yourself being chased by real people playing cops after you've committed an in-game crime, or applying for a position to sell burgers at the BurgerShot. This virtual world is what makes GTA V super popular to stream on Twitch, and you'll find the most famous streamers have all dipped their toes into GTA RP.
3. Albion Online
Albion Online is a sandbox MMO RPG that boasts its ability to be highly cross-platform, able to run on Windows, macOS, iOS, Android, Linux, and GeForce Now. Its unique take on the MMO RPG genre is that you "write your own story instead of following a laid out path" and become part of a massive community that organizes huge-scale PvP battles. Another interesting feature of Albion Online is the player-driven economy, where items are crafted and sold by players with materials gathered by players.
Albion's Twitch success comes from being part of big community battles and being so readily available across different platforms. The most-watched Albion Online streamer at the moment, Fakturka, has an average of 2700 viewers coming to each of his streams.
4. Counter-Strike: Global Offensive
Counterstrike has been a popular title to watch since CS tournaments started in 2003, and after CS: GO came out a year after the official launch of Twitch, its popularity skyrocketed. CS: GO is a highly competitive round-based first-person shooter developed by Valve that inspired the popular game Valorant by RIOT games. The game is well known for its competitive scene, and birthed famous pro players such as Shroud.
Gaining popularity in a highly competitive shooter like this is quite tough in the streaming world, as you either have to be entertaining, or really, really good. If you think you've got what it takes to make some unique or professional content in CS: GO, its steaming popularity is still amazingly high.
» Get free skins while clicking heads
5. Minecraft
Minecraft is one of those games that just keeps getting better the longer it exists. Minecraft is at its core a sandbox survival game, but with consistent updates, mods, and its extremely creative community, the game's diversity keeps the game alive.
Because of how much you can do in the game, Minecraft remains an extremely popular game for streaming and content creation. Huge names like Mr. Beast, PewDiePie, and Jacksepticeye on YouTube have influenced this game's popularity. On Twitch, the top 10 Minecraft streamers all have over a million followers each, with Auronplay having over 14 million followers.
6. Dota 2
Dota 2 is one of the most popular MOBA games in the streaming world next to League of Legends, with a massive community centered around its competitive scene. Dota 2 is massively diverse in tactical options and opportunities, making it amazingly entertaining to watch.
Dota 2 matches tend to be quite long, so audience members tend to stick around longer to watch a full game. If you're entertaining or have great skills in the game, you'll be earning hype trains while you're playing in no time.
The top Dota 2 streamers have tens of thousands of viewers on the average stream, though admittedly most of them are Russian. If you can speak Russian though, there's a pretty good chance you'll find success on Twitch with Dota 2.
» Get rewarded for playing well. The better you play, the more rewards you can earn
7. Dead by Daylight
Dead by Daylight is a multiplayer thriller game that keeps viewers on the edge of their seats. Popular streamers play the game on a casual level and have a lot of time to talk to their viewers, so you'll find a lot of success here if you're good at entertaining your audience. Many of the top streamers are hugely charismatic, and according to twitchmetrics.net, loads of the best DBD streamers are female.
» Ready to stream games on Twitch? Download Buff and earn some cool rewards while streaming