P2P Trade—Buying & Selling In-Game Items for Real $$$

By

Remi Smith

Reviewed by

Korana Braun
Updated July 25, 2023.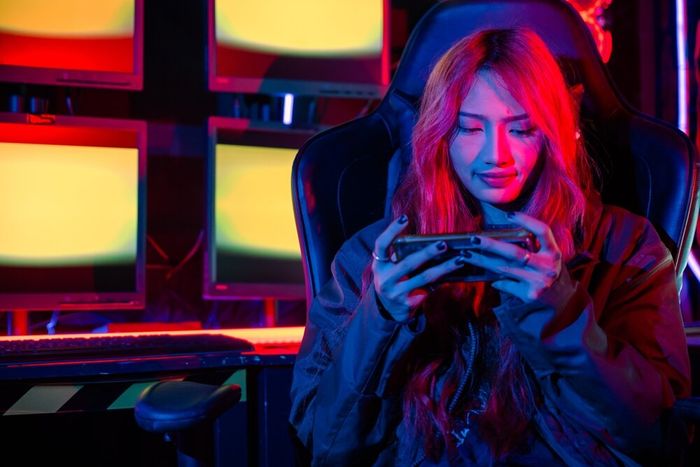 The most expensive in-game item ever sold officially was a virtual planet called Planet Calypso, which was sold for $6 million in a game called Entropia Universe.
The planet in question is super lucrative and made over $400 million in the year 2010 with in-game transactions. This shows that people are willing to pay exorbitant amounts for rare in-game items, or things in-game that add benefit to the gameplay.
If you're lucky enough to have gotten a super rare item in a crate opening or a roll, then it's well worth considering selling the item for some real-world cash.
» There are more ways to make real money from playing games
How to Trade In-Game Items for Real Money
There are a few different ways to go about selling your items if you're feeling up for exchanging your rare goodies for some real-world cash. Some marketplaces are more popular than others, depending on the title of the game, and could result in much higher sales if you find the right place.
Trading via Steam
If you have a Steam game that has items that you can sell, selling via the Steam marketplace is by far the safest way to do it. There are a few prerequisites to setting up your account to be eligible to sell items on the marketplace:
Your account has to be non-limited (meaning you have to own a game worth at least $5 or have had at least $5 in your steam wallet).

Your steam account has to be protected by Steam Guard (this involves 2-step verification with a cellular device) for at least 15 days.

You need to have some funds available in your steam account.

You need to own at least one marketable item.
If you meet these prerequisites, selling an item on the Steam marketplace is really easy.
Open Inventory in your Steam account.

Find the item you'd like to sell, click on it, and find the 'sell' button under the item's description (If there's no sell button, the item isn't marketable).

Check the graph showing previous sales of the item to set its price (when deciding on the price, keep in mind that Steam will take a small portion of the sale).

Agree to the terms and services, and put it up for sale (if you haven't used your mobile authenticator for a week, your item will only be listed for 15 days).

Check your email—you might receive an email from Steam requiring you to further authenticate the sale.
If you'd like to check the items you have listed, head over to the market under the community tab, and under 'My Active Listings' you'll find your item and its price. If it says your item is on hold—don't panic. Steam puts a delay on marketplace postings and trade items.
Trading via an External Marketplace
Trading via 3rd party marketplaces can be risky, and if you're not sure where to go, ask friends and other gamers, and double-check if that site is safe before going ahead with a sale of an item.
Keep in mind that these 3rd party sites often require you to log into your Steam account, and if you're at a malicious site, it could mean losing all of your accounts inventory. Be careful, especially if you have items such as CS:GO knives.
Considerations for Identifying a Reliable Marketplace
If you're having doubts about whether a site is legit or not, there are a few ways you can check up on the site's reliability.
Check if it has a trusted platform for taking care of its users, and google the reliability of the site and its methods.

Make sure the site guarantees the safety of both parties' privacy as well as inventory security.

Ask around or turn to Reddit to find out which sites are viable for what you want to sell.
BONUS: In-Game Items Commonly Favored by Buyers
Got a bunch of items and you're not sure what's good to sell or what people want to buy? Here are some tips on what to look out for when selling an item.
Accessories & Cosmetics
Most sought-after cosmetics are usually a high tier/rarity, or items that are from limited-time events. Keep an eye out for tags like 'Legendary,' 'Epic,' 'Factory New,' 'Limited,' etc. One game using such tags is CS:GO, for which we also compiled a list of its best weapon skins.
Equipment & Weapons
The best-selling equipment and weapons are those with the highest stats or best rolls. In Diablo 3, a player sold a weapon called 'Echoing Fury,' a mace that isn't that amazing but it had the highest possible rolls of that weapon, for $14000. It wouldn't be a surprise at all to see similar transactions happening in Blizzard's next release, Diablo 4.
Materials & Resources
Sometimes farming for materials is too much of a grind, so some players are willing to buy them on marketplaces. If you've got some spare useful resources or some shiny gems that you're holding onto, you might score some actual cash by selling them to other players.
Aside from trading, you can get your hands on passive income by playing your favorite games. Run Buff while you're gaming for some sweet free rewards.