5 Legitimate Income Streams for Minecraft Players in 2023

By

Chris Wong

Edited by

Korana Braun
Updated July 25, 2023.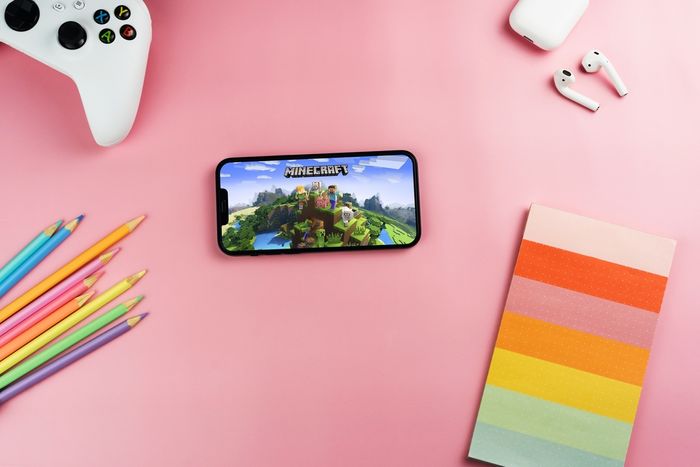 Minecraft is one of the longest-existing games in popular game culture, and it has really seen it all.
From its start in 2010, when Mojang first launched the game, all the way to Microsoft's acquisition of it for $2.5 billion in 2014, Minecraft has had an incredibly vibrant history. This led to it being the most-sold game in history, with about 100 million monthly active users still going strong.
With all of that passion coming from the community, it should be no surprise to anyone that there are multiple opportunities to make an income from being a Minecraft player or fan.
» Earn free rewards while playing Minecraft
1. Livestream Your Gameplay on Twitch or YouTube
You're already playing Minecraft, so why not live stream it to an audience? There are tons of Minecraft streamers and content creators on Twitch and YouTube who are making a killing doing so.
Livestreaming on Twitch gives you a bunch of different ways to make money if you can generate enough of a following. Twitch subs, donations, and advertising are all ways to earn from the content you create. With a free Prime Sub, you just need to be your viewers' favorite for the month, and they can support you with a click of a button. If you really start to hit it big, you can earn even more with brand sponsorships and opportunities to sell merchandise to your followers.

YouTube offers a bunch of the same revenue streams with YouTube Gaming live streams, but there's also the added benefit of capturing your viewers on the platform to view your VOD content.

Dream

is one of the best examples of this, as one of Minecraft's biggest and most successful creators with loads of VOD content on YouTube.
To get started, there are two things that are paramount to building your initial audience: engagement and consistency. Have a clear schedule set up for yourself and communicate that schedule to potential viewers on your profile. You want to start creating a loyal audience that enjoys your content and knows when they can come to view it. And to make them feel connected to you and your streams, you have to engage them. Always pay attention to your chat and make sure to respond and react to messages passing through.
» Looking to stream other games too? These are the most watched games on Twitch now
2. Join the Minecraft Partner Program
The Minecraft Partner Program is an awesome creative platform. If you are accepted, you can make a variety of in-game worlds and assets to be sold on the Minecraft Marketplace. To qualify, you will be expected to express your creativity and love for the game with a strong portfolio of high-quality content previously shared with the community (e.g. maps, skins, realms, biomes, etc.).
Skins are a great place to start when it comes to creating Minecraft items and content that is likely to sell in the marketplace. People are always looking for a way to better represent their characters, especially for a game as centered around creativity as Minecraft. So if you can create a character skin that can really resonate with players, they are bound to want to put it on.
3. Host a Minecraft Server
Hosting a server is another great way to make an income, and this is something that has actually existed across the MMO space for a large part of its history. For some of our OG gamers who remember the MMORPG renaissance of the early 2000s, loads of games like Runescape, Everquest, Ragnarok Online, and even World of Warcraft had a strong community across a number of private servers. You can make income by:
Charging membership and access fees

Running a store, specific for your server

Getting set up with monetized streams of your server's gameplay.
While it's relatively easy to get a private server up and running, to get a Minecraft Server that players feel is worth investing their money into, you have to make it enticing. Adding the right mods and having a strong, active community are just some of the ways to go about it.
4. Construct Items, Buildings, and Maps for Other Players
While this requires a similar skill set to joining the Minecraft Partner Program, your "buyers" will be rather different. There is a number of people across the web that have a need for pro Minecraft builders to construct buildings, landscapes, towns, and even entire worlds for their game/servers.
Your customer base can vary—you may be hired as a builder for somebody's private servers, oftentimes themed requests (e.g. dragons and castles for a medieval-themed server), or even by some savvy businesses looking for new ways to get new clients.
The potential is pretty high when it comes to how much you can make by being a pro builder for hire in the world of Minecraft. But a great example that lays it out is this video from Mr. Beast. He hires Minecraft builders to see who could build the best Minecraft house for the best value, with the most expensive freelancer charging up to $16,000!
5. Create & Sell Minecraft Artwork
Creating and selling Minecraft artwork is an awesome way to make income. This is especially true for those who are super passionate about the game, but their talents and creativity lie more on the canvas than in the 3D block world. Whether it's oil and pastels or neon digital art, there is a huge market for Minecraft fan art.
There are loads of markets for superb artists to sell their works, whether that is digitally on sites like DeviantArt, physically at conventions and events like Minecraft Festival, or live streaming the drawing process on Twitch. Because of the variety of ways to make money on even just one piece of artwork you create, the earning potential for talented Minecraft artists is fantastic, especially as the game continues to grow.
If you are stump around what to draw, Creepers are one of the best places to start. While they are scary encounters for players in-game, they are absolutely loved by fans as merchandise, collectibles, and art outside of it.
» Want to earn rewards while playing your favorite games? Download Buff and learn how it works