How to Redeem Your Buff Points (+ What's up for Grabs)

By

Chris Wong

Reviewed by

Korana Braun
Updated July 25, 2023.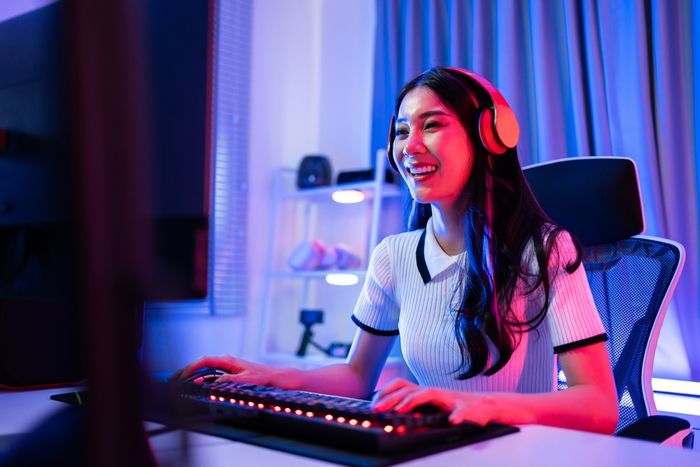 So you already know that Buff helps you earn while you play, but let's get into the specifics of what Buff Points can be used for. The most asked questions across the Buff community are what the actual redeemable options are and how to redeem points for the goodies, and we're here to provide answers.
What You Can Redeem Your Buff Points For
There is a variety of options to choose from when it comes to redeeming your Buff Points in the Marketplace, so figure out what suits you best.
Gift Cards
Buff offers Amazon gift cards, which can be used to buy just about anything nowadays, or you can dig deeper into your love for gaming with gift cards from PlayStation or Xbox.
Steam Keys
Another redeemable option from the Buff Marketplace is Steam CD Keys, meaning you can get a full game directly by entering the key into your Steam account.
Although you are not able to pick just any game as the games are predetermined by Buff, the dollar value from this redeemable option is usually one of the best.
In-Game Skins
There are also opportunities for limited and rare skins. These are some of the rarer rewards, so definitely be on the lookout and check the app frequently if you want to get your hands on one of these. If they aren't currently available, there are ways to get free skins in Valorant too.
In-Game Currency
You can also obtain in-game currency with Buff Points. One reward that is readily available is Riot Point cards. The RP can be used for any of Riot Games' titles, such as League of Legends and Valorant.
Gaming Hardware
The gaming hardware selection on the Buff Marketplace is exceptional, with loads of Razer stuff, the leading brand in gaming peripherals, allowing you to obtain a new gaming keyboard, mouse, or headset without spending a single dollar IRL.
Obviously, you are going to need to save up your points for these bad boys, as they are typically the highest in Buff Point costs.
» Haven't started collecting points yet? Download Buff
How to Redeem Buff Points for Items in the Marketplace
Now that you are all excited, it's time for the logistics. Here is the step-by-step play for how to get those redeemable items into your actual games or digital pockets.
1. Navigate to the 'Marketplace' on the Buff App
After opening up the Buff App on your PC, click on the Marketplace tab on the left side of the window. You will then be able to see what items are available for you to redeem your points for.
2. Select the Item of Your Choice
After scrolling through the items and coming to a decision on what you'd like to get, click on the item and choose the option to redeem your points in exchange for it.
Keep in mind that there are items in the marketplace that are only available in certain regions—be sure to double-check that you are not purchasing something region-locked so that you don't waste your hard-earned Buff Points.
(Link to targeted post: How Many Buff Points Can You Earn Per Hour)
3. Enter the 6-Digit Verification Code Sent to Your Email
To ensure a super safe experience for you, there is a two-factor authentication process when making an exchange through Buff Marketplace. You will receive an email with a 6-digit verification code from Buff to enter into the app and verify the exchange.
4. Click 'Confirm' to Purchase
After entering the code, give yourself one last moment to appreciate the Buff Points you earned through your playtime. Once you are done with that, click 'Confirm' to finalize the purchase.
5. The Item Will Show Up in Your Inventory
The item you purchased will show up in your inventory once you are done, which you can easily find by going into the Inventory tab. Different types of items may be treated differently and require the correct verification steps to ensure the proper accounts are connected to your Buff Account.
» Want to cash out? Learn how to redeem Buff Points via PayPal
The time you spend playing your favorite games can add monetary value on top of the enjoyment you are already getting. So get Buff up and running and earn some points and get yourself some sweet rewards.